Its unfortunate to have school closed while the Coronavirus (COVID-19) pandemic is controlled. Many parents are left with figuring out how to keep kids entertained and learning while out of school. Meanwhile, you can make learning fun and save money as well with ABCmouse and Adventure Academy learning activities. Both ABCmouse & Adventure Academy are free for 30 days.
In addition, the company is reducing the subscription price of both ABCmouse and Adventure Academy to $45 – up to 62% savings off the regular subscription tag.
Both ABCmouse and Adventure Academy are award winning curricula created in close collaboration with early childhood education experts. Kids have access over 10,000 books, games, songs, puzzles, and art activities, each with specific learning objectives in the subjects of reading, mathematics, science, social studies, art, and music, to go along with lessons across all subjects.
ABCmouse is primarily geared towards children ages 2-8. The Step-by-Step Learning Path presents the full ABCmouse curriculum in a carefully designed program of more than 850 lessons in ten levels. As each lesson is completed, your child is guided to the next one and is motivated to continue learning by ABCmouse.com's Tickets and Rewards System. Parents can see their child's reading skills grow by tracking and monitoring their progress.
Subscription to ABCmouse also gives access to eight unique mobile apps that families can use at no additional cost. Available on iOS and Android tablets and smartphones.
Adventure Academy is an educational massive multiplayer online game (MMO), geared towards elementary and middle-school-aged children with thousands of learning activities in a fun and safe virtual world. It Aims at building critical knowledge, reading comprehension, mathematical operations, world geography, scientific inquiry and other essential curriculum topics in language arts, math, science, and social studies. Students explore hundreds of high-priority topics with engaging and effective learning activities, such as videos, games, books and other reading experiences, quizzes.
After the free 30 days you have the option to cancel or start a subscription at 62% off the regular price.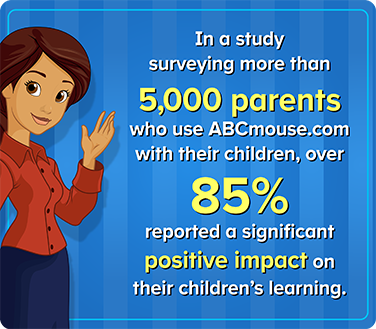 To date, more than 18 million children ages 2-8 have completed more than 4 billion learning activities on ABCmouse.com at home, in classrooms, libraries, and other community institutions.
ABCmouse.com – 1 Year for $45 Sale! – Click here!
---
AdventureAcademy.com – 1 Year for $45 Sale! – Click here!
There are no ads or advertisement links to ensure a safe environment for kids.
Note: During the Coronavirus school closures Age of Learning provides free home access to ABCmouse, Adventure Academy, and ReadingIQ, leading digital education programs for preschool through middle school students – click here for more info
Similar to the summer when we parents want to prevent summer learning loss, while schools are closed keep students learning until school reopens, but make it fun as well as save money. Get ABCmouse and/or Adventure Academy free for 30 days.
Happy savings, TaLis
Learning Games & Activities
Some graphics made with
Canva.
FYI, this post may contain affiliate links. Basically, this means that I get a commission when you shop through the link. I only promote products that I use, trust, and have good rating. Learn more