This post may contain affiliate links.Please read my full disclosure
HERE.
Thank you.
ABCmouse and Adventure Academy – the programs that a lot of parents turned to when the pandemic forced schools to close has a special offer to get either program free for 30 days. In addition, the subscription cost covers up to three kids in your home, plus a parent portal.
Help for parents get extra math support to keep kiddos on top or ahead of the class at an affordable price.
ABCmouse and Adventure Academy are fun academic programs that keep students learning without them knowing. Educational games created with award winning curricula developed in close collaboration with early childhood education experts and teachers. Kids have access over 10,000 books, games, songs, puzzles, and art activities, each with specific learning objectives.
Common subjects in reading, mathematics, science, social studies, art, and music, go along with lessons across all subjects they learn in school aligned with several States, as well as in home-school programs. Furthermore, ABCmouse upports young student's approaches to learning and emotional growth.
ABCmouse
ABCmouse is primarily geared towards children ages 2-8. The Step-by-Step Learning Path teaches the full ABCmouse curriculum program of more than 850 lessons in ten levels. As each lesson is completed, the student is guided to the next one and is motivated to continue learning by ABCmouse.com's Tickets and Rewards System. Parents can see the child's reading skills grow by tracking and monitoring their progress.
ABCmouse gives access to eight unique

mobile apps

that families can use at no additional cost. Available on iOS and Android tablets and smartphones.
Adventure Academy
Adventure Academy is an educational massive multiplayer online game (MMO), geared towards elementary and middle-school-aged children ages 8 – 13. With thousands of learning activities in a fun and safe virtual world, having kids playing video games with this program is actually a good thing.
The program aims at building critical knowledge, reading comprehension, mathematical operations, world geography, scientific inquiry and other essential curriculum topics in language arts, math, science, and social studies. Students explore several high-priority topics with engaging and effective learning activities, such as videos, games, books and other reading experiences, quizzes.
The programs keep students engaged by adding new features such as Avatar of the Week, earning points and others activities. Classic features that make it attractive for kiddos who are gamers. However, even though students are playing, they're actually learning. Both programs are also used in schools and by homeschool parents.
Adventure Academy and ABCmouse allows to sign up to 3 kids for the price of 1 under the same account. Family subscriptions to both programs come with up to four profiles per account – one for the parent and up to three child profiles. Additionally, ABCmouse has an Assessment Center, which enables parents to assess their children's knowledge, skills, and abilities in select areas. The Assessment Center can be used in conjunction with ABCmouse Early Learning Academy to provide tailored activities based on the child's specific needs.
Adult reviews of Adventure Academy on the Google Store give ABCmouse a 4.1 star rating, and Adventure Academy has over 57 thousand reviewers that give it a 4.5 rating (as of the writing of this post). Ratings are out of a possible 5 star score.
---
Subscription Cost
ABCmouse regular subscription cost is $9.95 per month. Adventure Academy cost is $9.99 per month. With the special discount its free for a month. (View 0ther discounts).
ABCmouse & Adventure Academy Discount
---
---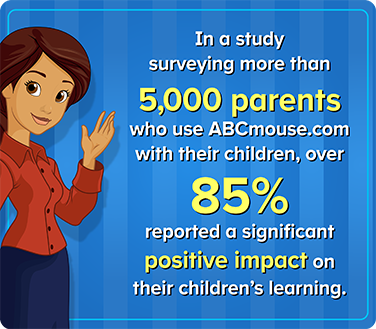 To date, more than 18 million children ages 2-8 have completed more than 4 billion learning activities on ABCmouse.com at home, in classrooms, libraries, and other community institutions.
There are no ads or advertisement links to ensure a safe environment for kids.
For us parents who want kids to bounce back from holiday learning loss and help with their education, make learning fun and get ABCmouse and/or Adventure Academy and save.
Other ABCmouse & Adventure Academy Discounts
You can also get ABCmouse or Adventure Academy for free for 30 days by downloading the app or going to the free trial page and simply entering your email to get started.

Savings curated for you by TaLis
---
Images credit – Age of Learning Inc.
---
Some graphics made with
Canva.
Saving with TaLis is a reader supported site and earns a small commission posts with affiliate links.Please read my full disclosure HERE. Thank you.