I love gift card deals at Target. This is how I stockpile for household essentials. With the following deal you not only save on the product, you also get a $5 gift card
Follow the steps to pay $3.95 for Bounce Dryer Sheets 240ct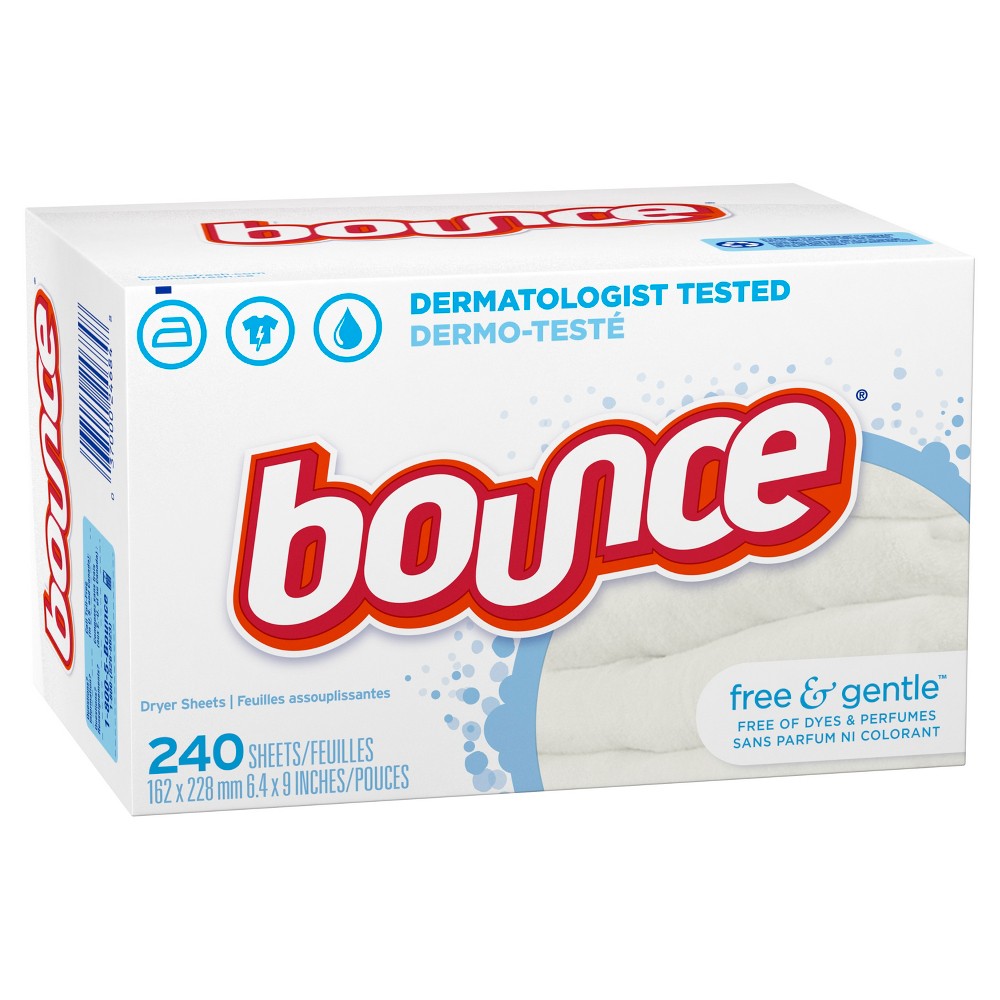 In Store: Bounce Dryer sheets 240ct are currently on sale Buy 2, get $5 gift card with order pickup or Target Restock
Priced at 9.19
Buy 2 = 18.38
Use 5% Cartwheel -$17.46
Use (2) $2.00/1 Downy Liquid Fabric Conditioner, Bounce or Downy Sheets, In Wash
Scent Boosters, or Dreft Blissfuls – 12-30-18 PG; Includes Conditioner, 72 ld
or Larger Only; Sheets, 120 ct or Larger Only; or In Wash Boosters, 16 oz or
Larger Only; Excludes Trial and Travel Size; Limit 1 Coupon Per Household Per
Day  (exp. 01/26/19)
Pay  $15.46, & get $5 Gift card.
This is how you get it super cheap and a gift card on top of the savings:
Extreme Coupon Tip: 
Pay with a Target $5 Gift Card, and still get back $5 gift card = $10.46
Don't have one? Use mobile apps like ibotta or Fetch Rewards, that pay you with gift cards. then redeem for a Target Gift Card to reduce your out of pocket expense.  
Use a Target RedCard to deduct an additional 5% off
Combine both RedCard, Cartwheel & Gift Card, your out of pocket is $9.94 or $4.97 each and still get a Target $5 gift card 
Bring your own bag, and deduct an additional ¢.05
Final price – $9.89 or $4.95
Do you have this offer on Checkout 51?
Submit (2) $1.00/1 Bounce Dryer Sheets – ; Includes 60 ct or Larger Only; Cannot Use this Offer with Any Other Print or In-Ap Coupon or Rebate; 
(Offers May Vary by Account; Claim up to 5x)
Total $7.89 or $3.95 for each
Online:
If you didn't get the insert with this coupon, or you need to do this deal online, 
your out of pocket is $12.46 using RedCard, Cartwheel & Gift Card.
Then submit Checkout 51 rebate and deduct and additional $2 
Total is $10.46 or $5.23 for each + $5 Target gift card.  
Reminder: 
             Don't forget to get open up Shopkick app to get your kicks (SHOP146357)
Buy 2, get $5 gift card with order pickup or Target Restock
You Ma Like:
Subscribe
to Saving with TaLis by Email
Happy
Savings, 
TaLis