Below are a combination of ibotta, Savingstar, Checkout 51, Shopkick, and Fetch Rewards apps savings as well as other cashback offers. Money makers, free, double or triple savings, as well as ibotta with or without other app deals to stack in order to maximize savings. My philosophy is that since there are a lot of ways to save, I stack up all of them to get the lowest out of pocket expense 😉. This list gets updated regularly. If interested in doing the same here are some deals:
Maximize your savings:
Use the following to follow along:
💰💰💰💰💰💰💰💰💰💰💰💰💰💰💰💰
Ibotta & Other App Rebates
💰💰💰💰💰💰💰💰💰💰💰💰💰💰💰💰
---
FUTURO™ Brand Braces, Supports and compression legwear
Savingstar just added a new rebate to redeem at CVS – Save $5.00 when you purchase ANY ONE (1) FUTURO™ Brand Braces, Supports and compression legwear. Any Variety. (exp 4/22).
FUTURO Sport Adjustable Wrist Support, Adjustable is priced at $6.59. After the rebate the final price is $1.59.
There's also a weekly deal to receive $10 ExtraBucks Rewards for purchasing 2 Futuro First Aid products. Buy 2 = $13.18 out of pocket. After ecb = $3.18. Redeem on Savingstar app = $1.82 money maker.
Extreme savers: If you don't have any ecb to pay for this transaction, use Fetch Rewards redeem points for a CVS gift card to keep your out of pocket down and make this a bigger money maker.
---
Chobani double App Deal🔥 (for Smiths shoppers)
Savingstar just added 3 new Chobani rebates –
Combine with ibotta Save $1 Chobani Flip, any variety, 5.3oz cup (must buy 3) rebate – if you shop at Smith's supermarkets, or Checkout 51(my app says there's none left though – you may be luckier)
---
Allegra – Savingstar – 90ct bottle $21.56
Through 4/5 Costco has Allegra Allergy 90ct tablets on sale for $27.90. There is a new Savingstar rebate Save $15 when you spend $75 on any Allegra® Allergy products.Expires 6/30/2020. Buy 3 Allegra Allergy Non-Drowsy, 90 Tablets at Costco = $83.70. Redeem Savingstar rebate = $68.70. Redeem on coupon.com app Save $4 Allegra Product = $64.70. Total price each = $21.56.
If you don't have a Costco membership, you can get a $10 Costco Shop Card when you get a Gold Star Membership or $20 Costco Shop Card with a new Gold Star Executive Membership.
---
St. Ives Deals with Savingstar & Checkout 51
Savingstar just added a new St. Ives Scrub offer, in addition to two other St. Ives products rebates on 3/7. Checkout 51 also has this rebate, but it cannot be combined with another app or coupon.
Save $1.50 when you purchase any one St. Ives Cleanser. Any Variety. Expires 4/15/2020
Through Saturday Target has St. Ives Daily Cleanser and St. Ives Scrub are priced at $4.49. Additionally clip 20% off Skincare & Sun Protection Circle offer. Pay $3.59. Final price after Savingstar rebate = $2.09.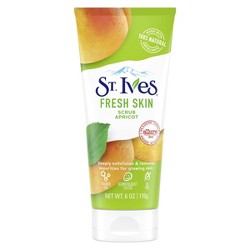 ---
Luigi's Real Italian Ice $1.69
Walmart has Luigi's Real Italian Ice, 6 floz, 6pk priced at $2.44. Use Checkout 51 Luigi's Real Italian Ice save $0.75/1 rebate to pay only $1.69. This offer can be redeemed up to 5 times. Don't forget to open up Shopkick when you walk into Walmart to get 10 kicks.
---
---
See a deal not listed? Leave a comment below. Share the savings
---
Ibotta deal with Shopkick app on Kind bars/bark
Kind Bars bars are priced 2/$6 at CVS when you buy the 5ct box. Pair this deal with Ibotta and Kind bark coupon. However, if you're not purchasing the 5ct box, Shopkick also has a rebate. Depending on the product you purchase you can save extra. First, when you walk in to CVS open up the Shopkick app to get 10 kicks. Ibotta: Kind Protein 5ct bars get $2 cashback. Kind Simple Crunch, 5ct get $1 cash back.
Select varieties of Kind Bark 3.6oz purchase can be redeemed to save $1 ibotta. Purchase Kind Dark Chocolate Roasted Peanut, Dark Chocolate Almond & Sea Salt, Dark Chocolate Caramel Almond & Seasalt get 250 kicks with Shopkick.
Walmart has Kind Healthy Grain Bars 5ct starting at $2.78. Shopkick is giving 25 kicks when you walk into Walmart, but is only offering 250 kicks for Kind Protein Bars box.
---
Happy savings, TaLis
Some graphics made with
Canva.
FYI, this post may contain affiliate links. Basically, this means that I get a commission when you shop through the link. I only promote products that I use, trust, and have good rating. Learn more