Savings for either the occasional or regular Target shopper: Target REDcard
I am amazed at how much money people lose out on because they're not aware of perks that are available for FREE to save money. Every shopper who is interested in saving money should explore and be aware of benefits and ways to save money at the store they shop at. Typically, consumers don't think of credit cards as a way to save money, but there are some credit cards that actually save money. Target's credit card and debit card is one of them.
Save money at Target with the REDcard's benefits:
No extra debt
Target has its own branded card, known as the REDCard, that shoppers can use to pay for their Target shopping trip. Remember though, that with all credit and debit cards, the key to using them without getting into more debt depends on how you pay your bills, which is why having a choice of which REDcard you apply for works with you and your budget. When it comes to saving money, the Target debit card saves consumers money because there are No late fees, No interest fees, No annual fees and No credit check. The Target debit card is linked to your checking account, which means that you can only spend what you have, and therefore stay within your budget. In other words it doesn't add extra debt.
There are two types of REDcard – a debit and a credit card. Determine which one is best for you. However, no matter which one you choose, the benefits and perks are the same.
What are Target's REDcard benefits?
5 ways to save 5% at checkout
Target shoppers who pay for their purchase using Target's credit card save an extra 5% either at Target stores & Target.com at checkout. This is a benefit that adds extra savings during seasonal events like the back to school, teacher prep event or clearance. in which there is already a discount. In addition to saving money on merchandise however, you also save money at Target when you eat at the store. The Target REDcard also discounts 5% when you buy something at the in-store Starbucks as well as at Target Cafe! Pizza, popcorn, etc.
Bonus: Don't forget to get savings when you buy groceries online too. You also get a discount when you use Shipt at Target -Shipt is the grocery shopping service that pays someone to shop and deliver your groceries to your door.
Buying a gift card? Paying with a Target card when you buy specialty gift cards for travel, restaurants, movie tickets, etc will also save you 5%. Take a look at all the specialty gift card categories (it's not just Disney):
While 5% may not seem like a lot, any discount is better than nothing. I see it as a way to save on the tax charged on the purchase. For example, if the tax rate in your state is 5%, you end saving that portion of your purchase. In other words, it helps lower your total out of pocket expense.
Discounts on 2 types of subscriptions
Baby essentials are expensive, but when you use Target's debit or credit card to pay, shoppers get extra savings on Baby Subscriptions: A total of 15% off + free shipping on select diapers, wipes & formula subscription orders. baby registries.
Pay with the REDcard and get a total of 10% savings on essentials subscriptions (household, beauty, pet essentials and more) This is how it works: When you subscribe to get everyday essentials, say for example toilet paper, delivered on your schedule you get a 5% discount. Plus you save another 5% when you use your REDcard to pay. Watch for promotions: Target often runs special promotions where subscribers can get more than the usual 5% when subscribing.
Free Shipping
When you shop online, sometimes the shipping charges are more than the actual cost of what you're buying. But not with the REDcard: Target shoppers who shop online will also get the benefit of free shipping. This includes free 2-day shipping on some items as well. You don't have need to have the minimum $35 in merchandise in your cart in order to get delivered for free.
Target Returns
Most stores have a 14 day return policy, but when you pay with the REDcard, you have 30 extra days for returns at either Target store or Target.com. You're not stuck with a product you don't want, and you don't have to rush back to the store or rush to ship it in order to return it within a short time either.
Coupons
On your anniversary, you'll receive a 10% coupon to use in store. This coupon arrives via email. You can use this coupon with Target store coupons as well. Just make sure you sign up to get Target's emails. (You'll also get the latest news about sales and special events).
Early Access
Exclusive to REDcard holders, you can shop early at special events like Black Friday. Target often partners with high end designers and other programs to bring shoppers affordable merchandise. When doing so, they launch promotions which shoppers can only access when they have a Target card.
Promotions & Exclusives
Target always has promotions going on. But some are only accessible to shoppers who have a Target debit or credit card. In addition to new product launches as mentioned above, Target also offers exclusive products that can only be purchased with a REDcard. Different from the partnership product promotions I wrote above, these are products not sold anywhere else, and available only online. To get them you must sign into your account and use Target's card to pay for it. REDcard exclusives are usually popular items. This is the current target exclusive:
REDcard Exclusive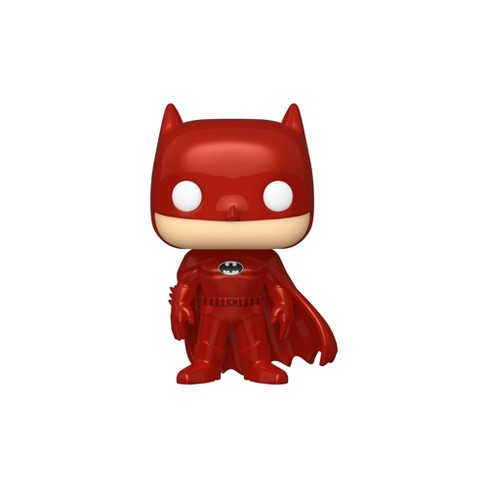 Target is also branching out, offering exclusive travel discounts. A few months ago there was a nice deal on Disney tickets. Currently, you can gets a 10% discount when you pay for your hotel stay with the REDcard on Hotels.com To get the current travel exclusive log in to the Target credit card account and click on the promotional link.
Combine With Other Target Savings
You can combine your Target REDcard savings with Cartwheel too. Use Cartwheel to save 5-50% on several items in stores or online, and save an extra 5% when you pay with your REDcard. In addition to stacking with Cartwheel, you can also use Target store coupons to save more money as well.
Credit Scores
Its good to know that the Target debit card application will not impact your credit score because you are not applying for credit. It is attached to your checking account. When you apply for the Target debit card, Target will verify that the checking account does belong to you, but doesn't pull your credit history.
How to get Target Debit or Credit Card
No need to go to Target to get a REDcard, apply online. Simply go to Target.com It doesn't take long after applying to receive the cards.
These are Target REDcard benefits every Target shopper should know about. Remember to use these REDcard credit/debit card benefits next time you shop at Target to save more money.
Happy savings, TaLis
Some graphics made with
Canva.
FYI, this post may contain affiliate links. Basically, this means that I get a commission when you shop through the link. I only promote products that I use, trust, and have good rating. Learn more