Last minute gifts are easily fixed with gift cards, but they're dull gifts. There's no excitement when opening an envelope with a plastic card in it. Unless the gift card amount is for a huge amount. Gift cards are also impersonal. But scrambling for a great gift when there's no time to shop can be done with these easy to get, last minute alternatives to gift cards.
Subscription services
Gifting a subscription service is a brilliant gift that is easy to send someone at the last minute. Everybody loves getting a paid subscription to something. Whether its a one month trial, a few months or a whole year, subscription services are useful for a variety of time saver situations.
Grocery delivery, meal kits, clothes, streaming services to name a few. Its easy to gift a subscription service too. Simply choose how long you would like the gift recipient to receive your gift and done. Then, write a personalized note with the service you purchased for them and you've got your last minute gift covered. You can quickly and easily design and print a personal note or gift voucher with Canva and done.
Grocery Delivery Service
Give someone a break from grocery shopping. Consider gifting a grocery shopping and delivery service. A Shipt or Instacart+ membership, which deliver more than just groceries by the way. From laptops to ink cartridges – straight to their door.
For Walmart shoppers, Walmart Grocery Pickup & Delivery is the ultimate gift.
👉 Shipt– learn more
Instacart+ membership benefits include*:
Family Accounts & Family Carts – Instacart+ members can share all their benefits with another family member for free.
Households can add items to a shared cart and shop together.
Free delivery on orders $35+
5% credit back on eligible Pickup orders
Reduced service fees on every order
Extra perks from top brands, like mileage bonuses from Delta with every dollar spent and exclusive benefits for Chase cardmembers.
There are plenty of times when we're just too exhausted or don't feel like going grocery shopping. Not to mention when sick, having to go shopping is the last thing we want to do. Gift a grocery shopping service and your gift will be received with joy.
Instacart+ also has a 14 day free trial
---
Personal Care Items
The option to gift every day necessities is always a welcomed surprise. You're gifting something that is always needed, and frees up the need to have to shop.
Why gift personal care products? You're also helping loosen up the recipient's budget as well, because they don't have to buy them. Everyone will always need personal items. Gifts like contact lenses, razors are always welcomed.
FREE Trial Set of Razors and Shave Gel from HARRY'S. Just pay $3 for shipping
👉 Learn more about Harry's Shave Club
---
Easy Dinner, no shopping required
Consider a service that takes meal planning and grocery shopping out of the equation, and you have a winning gift! Would that be something you'd like? Nothing beats coming home and having a healthy dinner that's effortless to make and no shopping required. This is an awesome gift for working people.
For example, Gobble delivers a food box of healthy and delicious dinners that are designed to go from prepping to table in about 20 minutes. Great gift for someone who likes to explore different flavors without having to search for recipes. Menus are available for different types of diets as well. 👉menu and more details.
Dinnerly is another meal delivery service with recipes designed to have dinner ready in 30 minutes. Dinnerly is the first subscription meal kit service to offer $4.49 per serving. Even McDonalds isn't that cheap. Dinnerly saves on expenses by cutting down on marketing and paper waste, making it an affordable option for quick meal prep.
Be sure to check out sign up bonus offers too.
---
Wine Every Month
Of all the subscription services available to gift, specialty foods subscriptions also give a personal caring touch.
Wine delivery service for win lovers – send a loved one wines delivered to their door every month for as long as you wish… 👉More about Wine
---
For coffee lovers
Coffee lovers would enjoy getting Tayst – a java subscription that brings premium coffee to their door. Tayst sells coffee for Keurig machines in eco-friendly pods that compressed from cornstarch. Reviewers say coffee blends are amazing and aromatic. Currently they have a deal where recipients can try it out for $8 and get 20 cups. Just order and have it delivered to your gift recipient for a nice morning java jolt.
---
Around the World Snacks
A gift that's unique for sure. Try the World is the first gourmet tour around the world, no plane
ticket needed. A gourmet box from a different country like – France, Japan or Brazil is delivered every month. Discover a dozen of the best handpicked gourmet and cultural finds in each box. Included is an illustrated Culture Guide explaining how to enjoy the food.
---
For Pets
Let's not forget our furry friends. They can get a surprise delivered especially for them too. You can tell if your dog likes the food they're eating from cues like sniffing their food and eating right away, or sniffing and looking at you with a sad face. Which one does your dog do?
Fresh food made from real ingredients. Ollie uses the profile you create for your pup to deliver customized healthy meals.
By the way, when you create a profile for your dog Ollie will recommend a meal plan for your dog and score 60% off First Box.
Pet subscriptions like Ollie, Spot & Tango for example offer deliveries on your scheduled and as often as you'd like. Of course, you can always cancel at any time.
Bark Box is a subscription box that delivers not just food but also toys to surprise your dog with a new treat to play with.
Bark Box also offers a sign up bonus that is pet parent approved.
Every BarkBox has at least 2 cute toys, 2 all-natural bags of treats, and a chew, designed with a monthly themed collection.
---
For kids
Monthly Subscription services for kids make fantastic and unforgettable alternatives to gift cards as well. They're like giving a kid a Christmas surprise every month. There are several types of subscription services that will thrill any kid such as toys, books and clothes. Consider Spangler's Science Club, a stem toy subscription service where you can choose different montly delivery plans. The subscription service sends a box with all the ingredients and instructions to do a fun science experiment appropriate for any age and knoweledge level. No parent supervision required. Save $20 off a 3 Month or more subscription with code SAVEME20.
---
Amazon
Amazon offers a membership for just about anything which make for great alternatives to gift cards. From music to books to even a cleaning service, the gift recipient doesn't have to be an Amazon Prime member to enjoy the gift. Of course, you can also gift a Prime membership.
Anyone who reads books would enjoy getting a book subscription service. There are two options to consider – audiobooks and ebooks.
Consider Amazon's Audible subscription which gives different monthly subscription choices – 1, 3, 6 or 12 months subscription to gift.
The Audible gift recipient gets 3 audiobooks each month of their gift membership and 30% off any additional audiobooks. Whatever book they get they own for life. Amazon is currently running a limited time special price of 53% off a three month membership.
A Kindle Unlimited subscription is also a great gift for book and magazine lovers as well as avid news junkies. Get daily news from The New York Times, weekly magazines or books for adults and kids. Choices are unlimited.
Amazon FreeTime Unlimited is a subscription service for the younger crowd that gives unlimited access to thousands of kid-friendly books, movies, TV shows, educational apps and games. Gift a 3 month subcription.
How about paying for a cleaning service? Amazon Home Services offers different services that include a house cleaning. I don't think this gift would make too many people unhappy. Personally, I would love it! The gift recipient would be able to schedule the service at their convenience, you can choose the frequency. Prices vary based on several factors. (👉 learn more get details about Amazon home service).
Amazon has several memberships to choose from that are great alternatives to gift cards for kids, teens or adults. Choose one that works for you 👉 more membership choices 👈
---
Cash Gifts
Everyone enjoys getting money. Good old cash is always welcomed. However, gifting money can be done in different ways.
For example, the gift of money for a college education is priceless. Instead of giving cash, Gift a 529 College Savings Plan. Backer for example, is easy to set up for free with no minimum contribution required. Watch it grow tax-free too. Its just like a retirement account but for college. You can also share a contribution link with friends and family to also contribute. 👉 Learn more
Instead of money, the option to spend and learn about money management is one of my favorite gifting alternatives to gift cards. Familiar with Greenlight?
Greenlight is a debit card for the younger crowd that teaches kids how to manage money. My kiddo loves it! Personally, I'll never forget the look in his face when he got the debit card. That's what we look for when we watch someone open our gift. Joy
I took a picture but he won't let me share it 😜.
Greenlight debit card is one of the top gifts for a kid of any age. Parents use it to pay kids for doing chores or reward for good grades. It works just like a regular debit card. The best part however, is that you choose how they can spend the money.
Its not all about spending money, Greenlight allows kids to set aside a money to save for things as well, and have a rewards cash back. Just like the real thing.
---
Gifts should be memorable and fun in addition to sending the message that you care. Give a thoughtful and useful gift rather than a plain gift card. Try the above listed alternatives to bring not only joy to the recipient, but also help save you time and keep your stress levels down with last minute gift ideas.
Happy savings and gifting, TaLis.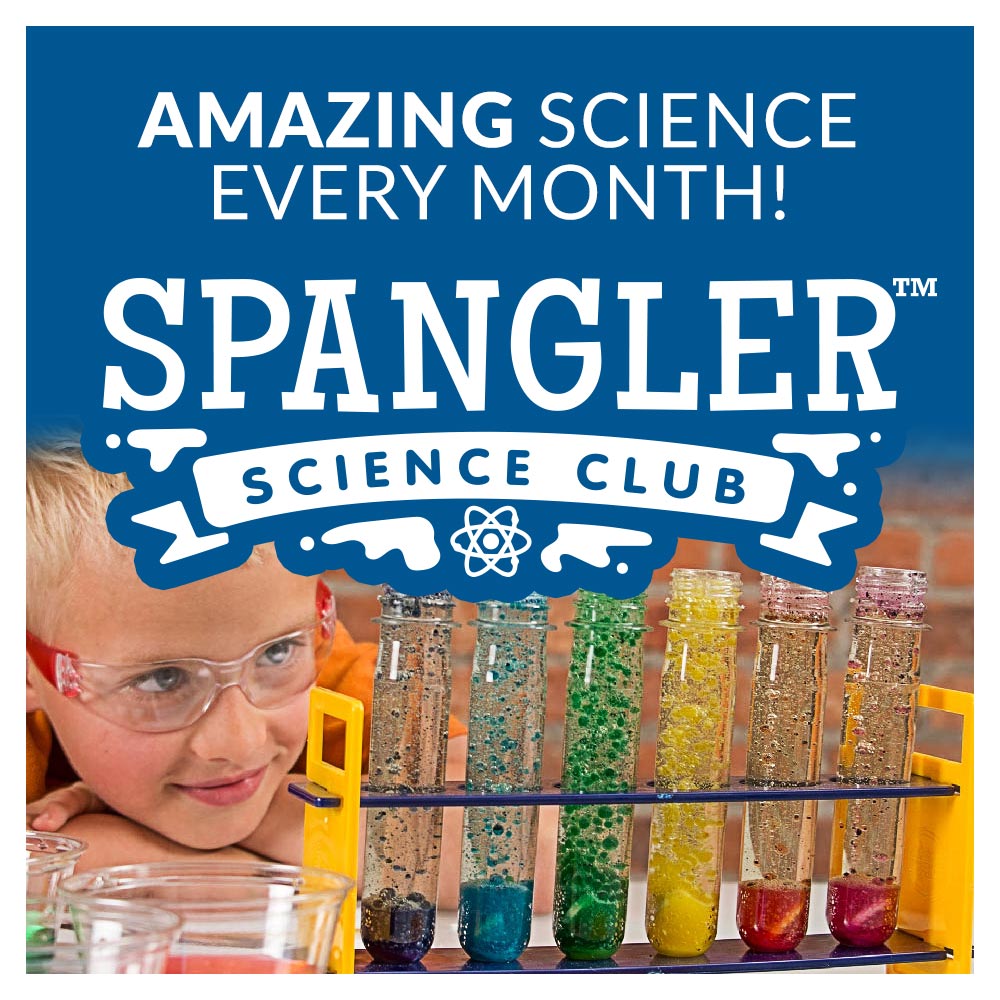 Spangler Science Club Monthly Subscription…
Get 12 months of highly interactive experiments and hands-on activities created by Stev… [More]
---
Some graphics made with
Canva.
This post may contain affiliate links. Please read my full disclosure HERE. Thank you.